RN Diabetes Educator, Tulalip, WA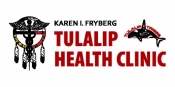 View the Website
Tulalip Health Clinic
Nurse Educator
Tulalip, WA
February 7, 2018
RN Diabetes Educator
Job Description
Job Title: RN, Diabetes Educator
Tribal Department: Health Clinic
Job Summary: Functions as Diabetes Educator/Diabetes Case Manager in Family Clinic for the Tulalip Community
Compensation: $29.47 - $29.92 per hour
Education:
High School Diploma or GED required.
Graduate of an accredited nursing program.
Registered Nurse currently licensed in Washington State.
BS degree in nursing or related field.
​Experience:
Minimum of two (2) years clinical experience in related field or equivalent combination of education and experience.
Willing to complete all requirements to be eligible to sit for the CDE exam within two years of hire date.
Experience working with Native Community preferred.
Prerequisites:
CPR or BCLS required.
Negative TB skin test or chest x-ray.
ACLS certification preferred.
Must pass a Tier I-C background investigation.
Terms of Employment: This is a contracted position requiring 32 hours per week or 1664 hours per year.
See above
See above
See above