Ultrasound Technologist, Indianapolis, IN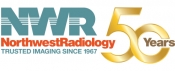 View the Website
Northwest Radiology Network (NWR)
Technical/Professional
Indianapolis, IN
January 31, 2018
Ultrasound Technologist
NORTHWEST RADIOLOGY NETWORK - Indianapolis, IN
Northwest Radiology Network (NWR) offers comprehensive subspecialty inpatient and outpatient imaging services for central Indiana. One of the largest physician owned radiology practices in Indiana, NWR has provided high quality imaging services for Hoosier for more than 50 years. NWR has 50+ board certified radiologists and 130 employees. NWR services 18 area hospitals, 3 outpatient imaging centers and more than 40 independent relationships, where professional interpretation of exams is provided. NWR is consistent in achieving and maintaining a high standard of quality care and technology that appeals to patients, referring physicians and specialty clinics. Our imaging centers provide a comfortable, relaxing atmosphere, complimented with sincere, compassionate and highly competent staff members to help provide the best patient experience possible.
OFFICE LOCATION: Float
HOURS AND DAYS REQUIRED FOR POSITION: 2 days one week, 3 days the next week, 8:00AM-5:00PM
SKILLS/EXPERIENCE REQUIRED:
Uses independent judgment and knowledge of anatomy to position patients to obtain quality exams.
Uses independent judgment and knowledge to maximize equipment knobology to produce quality exams on a variety of patients.
Applies knowledge of human anatomy to position and instruct patients using high degree of professional ethics, care, tact, courtesy, patience and safety.
JOB DESCRIPTION:
Exhibits knowledge and competency in performing Ultrasound studies.
Provides and promotes quality care in accordance with NWR standards utilizing NWR policies and procedures.
Assesses the patient's status and reports to appropriate personnel when emergency situations occur. Obtains clinical data necessary for performing ultrasound studies.
Performs/documents and analyzes daily Quality Control. Informs service engineer and supervisor when problems are encountered.
Safely and competently performs procedures required by patient assignment consistent with physician's order following NWR policies and procedures.
Performs other duties at assigned.
Job Type: Part-time
Please send resumes to careers@northwestradiology.com.
See above
See above
See above