Chief Medical Information Officer, Greenbrae, CA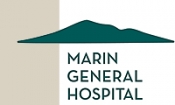 View the Website
Marin General Hospital
Senior Leadership
Greenbrae, CA
January 12, 2018
Come and be a part of our healing team at the award-winning Marin General Hospital! Ranked in the top 3% of general hospitals in the country, we have made great strides since returning to our roots as an independent hospital. As Marin County's only acute hospital and a vital resource for a wide range of essential health care services, it is our mission—and our passion—to excel in every medical specialty. We attract the finest physicians and employees who appreciate having the best of both worlds: the resources and medical sophistication of an academic medical center combined with the personalized, caring touch of an independent hospital.
We have an exceptionally collaborative team that adheres to the highest service excellence standards to ensure that we deliver world-class, personalized care to patients. Till date, our Joint-Commission accredited hospital has won numerous awards and certifications in delivering best-in-class health care in the San Francisco Bay Area.
RESPONSIBILITIES:
Marin General Hospital currently has an opportunity for a Chief Medical Information Officer. The Chief Medical Information Officer (CMIO) position bridges the gap between physicians and technology. This position is responsible for ensuring physician adoption of systems and workflow enhancements for handling ongoing support, and the construction of department and end-user strategies. The CMIO will assume responsibility for projects and associated tasks to assure timely completion to meet the needs of the organization. The CMIO is responsible for coordinating/interacting with key user stakeholders to ensure workflow and application optimization and involvement of software vendors for education of products.
EXPERIENCE:
Minimum of 10 years' experience in healthcare as a lead physician with knowledge of Information Technology is required. Management experience in Hospital environment with previous experience as a Clinical Department Head or Hospitalists.
EDUCATION:
Masters in the areas of Clinical care, knowledge with Nursing, Business Administration, Information Systems, and Organizational Development.
LICENSE/CERTIFICATIONS:
Licensed Physician in the State of California.
Marin General Hospital offers a generous suite of employee benefits, which includes a comprehensive and rich health benefits program (medical, dental, vision and prescription plans) at zero cost to you and your family. Our robust Wellness @ Work program (e.g. onsite health & fitness classes, discounts, etc) also promotes a healthier lifestyle for employees and to support you on your Healthy Healer journey. Other benefits include, but are not limited to, a 403(b) contribution plan and company-funded retirement plan, life insurance, vacation, holiday and sick leave, which you will start accruing immediately. Our benefits are highly competitive and considered to be one of the best in the Bay Area! Find your healing place at Marin General Hospital.
External hires must pass a background check and medical screen. Qualified applicants with arrest records and/or conviction records will be considered for employment in a manner consistent with federal, state and local laws. All qualified applicants will receive consideration for employment without regard to race, color, religion, national origin, sexual orientation, gender identity, protected veteran status or disability status and any other classifications protected by federal, state & local laws.
See above
See above
See above