Epidemiologist, Bend, OR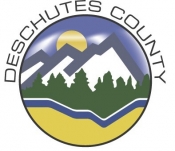 View the Website
Deschutes County Health Services
Epidemiologist
Bend, OR
January 12, 2018
Deschutes County is accepting applications for an Epidemiologist. This is a limited-duration position expiring on June 30, 2019. Continuation of employment is contingent upon continued/additional grant funding. This position will be responsible for analyzing surveillance data such as health indicators, risk factors, and disease information. Incumbent will design, coordinate, and manage special surveillance and/or evaluation procedures where there is no other existing data available; develop and conduct various trainings related to epidemiologist and program evaluation issues; design and conduct program evaluations; develop protocols to investigate and respond to emergent health situations; and prepare technical reports and grants. Topics of major interest to our department for this position include suicide, substance use disorders, non-communicable diseases, social determinants of health, and program effectiveness.
Education, Experience Certifications
A Bachelor's degree in epidemiology, public health (with major course work in epidemiology) or statistics and two years of experience performing epidemiological or statistical work in a behavioral health, public health, and/or a community-based health environment.
Preferred will be given for:
MPH or advanced public health or scientific degree.
Author or co-author of at least one peer-reviewed publication.
Must have knowledge and skill in the following:
Federal, state and local disease reporting requirements.
Principles, methods, and practices of epidemiology including the symptoms, causes, control, and prevention of communicable diseases, non-communicable diseases, and injuries.
Epidemiological study design, analytical procedures and interpretive methods.
Statistical analysis (quantitative and qualitative).
Descriptive and inferential statistical analysis.
Identifying relationships and trends in data as well as factors that could affect the results of research.
Must have ability to:
Perform and assist in collection, analysis, interpretation, and evaluation of technical, medical, demographic, and statistical data and laboratory results.
Manipulate and analyze large, complex data sets.
Identify relationships and trends in data as well as factors that could affect the results of research.
Identify problems and conduct research to develop and implement solutions.
Organize, execute and document multi-dimensional projects.
Provide technical consultation to agency personnel, colleagues, and the public.
Maintain confidentiality and adhere to established guidelines to protect clients and research participants when conducting scientific inquiries.
Communicate effectively, both verbally and in writing.
Establish and maintain effective working relationships with others at all times.
To apply and learn more visit www.deschutes.org/jobs
See above
See above
See above