Medical Staff Director, Othello, WA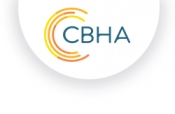 View the Website
Columbia Basin Health Association
Director
Othello, WA
January 9, 2018

TITLE Medical Staff Director
DESCRIPTION
This position manages, directs and supports the facility's medical staff operations and provides leadership and oversight for peer review, credentialing, and other required medical staff functions for multiple facility locations. Works with CEO and CMO to align relationships and organizational strategies with medical staff leadership.
Description of Primary Responsibilities:
Responsible for supervisory and administrative work in directing and coordinating the Medical Staff Department.
With the CMO, responsible for the coordination of all operational aspects of the department, including organizing and conducting programs and establishing procedures for medical staff functions.
Updates and maintains systems (provider scheduling, provider privileges, medical staff roster, medical staff bylaws, credentialing, core competencies etc.)
Evaluates effectiveness of all Medical Staff department programs, analyzes trends and implements changes as required
Helps to assure continued accreditation with regulatory organizations
Provides consultation to health care providers as needed to facilitate problem-focused studies of patient care, which may include advice and support for clinical/legal implications of quality issues
Directly involved in the recruiting needs of the Medical Staff Department
POSITION REQUIREMENTS
Description of Primary Attributes:
General Development:
Analytical – Designs efficient workflows and procedures in line with the policies of the organization.
Problem Solving – Identifies and resolves problems in a timely manner; gathers and analyzes information skillfully; develops alternative solutions.
Interpersonal – Focuses on solving conflict, not blaming; maintains confidentiality; listens to others without interrupting; keeps emotions under control; remains open to others' ideas and tries new things.
Team Work – Balances team and individual responsibilities; exhibits objectivity and openness to others' views; gives and welcomes feedback; contributes to building a positive team spirit; puts success of team above own interests.
Change Management – Develops workable implementation plans; communicates changes effectively; builds commitment and overcomes resistance; prepares and supports those affected by change, monitors transition and evaluates results.
Managing People – Takes responsibility for subordinates' activities; be available to staff; provides regular performance feedback; continually works to improve supervisory skills.
Cost Consciousness – Develops and implements cost saving measures; conserves organization resources.
Dependability – Follows instructions, responds to management direction; takes responsibility for own actions; keeps commitments; commits to long hours of work when necessary to reach goals; completes tasks on time or notifies appropriate person with an alternate plan.
Managerial Courage – The ability to say what needed to be said at the right time, to the right person, and in the right manner; and the ability to make the right decision even when the decision is not the most popular one.
Professional and Technical Knowledge:
A thorough understanding of the theory and practices of healthcare, typically acquired through completion of a Master's Degree program with a major or concentration in Business Administration from an accredited college or university. Training and experience can be substituted for formal education, depending on the nature and duration.
Familiar with advancements in information privacy strategies and technologies to ensure practice adaptation and compliance.
Possesses a high level of supervisory skill and expertise, including the management and development of multiple staff members performing jobs of varying responsibility and level, typically not acquired in less than five years of professional staff management experience.
Technical Skills:

Possesses knowledge of statistics, data collection, outcome measurements and ability to prepare and interpret data in complex documents, including tables, charts, graphs and other elements.
Ability to utilize software relative to formation of letters, graphs, and other documents as necessary to perform operational duties.
Ability to develop sophisticated presentations in Microsoft PowerPoint, including the use of embedded objects, transitions and other elements.
Communication Skills:

Job duties require the employee to effectively communicate complex and/or technical information to co-workers and others.
Employees are required to negotiate resolutions to complex situations which may be inherently adversarial.
Employees must determine appropriate methods of communicating information through the use of tables, graphs, charts and other visual forms
Duties require preparation and execution of presentations to large groups
Speaks clearly and persuasively in appositive or negative situation; listens and gets clarification, responds well to questions; participates in meetings.
Be able to communicate effectively in a professional manner.
Blood/Fluid Exposure Risk: According to this position this is a Category I
Category I: Tasks routinely involve a potential for mucous membrane or skin contact exposure to blood, fluids or tissue. Use of personal protective equipment (PPE), when appropriate, is required.
Category I: Usual tasks do not involve exposure to blood, bloody fluid or tissues, but may require performing unplanned Category I tasks.
Category III: Tasks involve no greater exposure to blood, body fluids or tissues than would be encountered by a visit. Category I tasks are not a condition of employment.
Physical Demands & Vision Requirements:
Ability to stand, walk, sit, use hands, fingers, reach with arms, stoop, kneel, and talk frequently.
Ability to lift up to 10 pounds
Close vision (clear vision at 20 inches or less)
Distance vision (clear vision at 20 feet or more)
Ability to adjust focus (ability to adjust the eye to bring an object into sharp focus)
Travel:
Frequent travel to various clinic sites is required.
Must possess a valid driver's license.
FULL-TIME/PART-TIME Full-Time
SALARY: DOE
REPORTS TO: CMO
SUPERVISES:
CLOSE DATE
OPEN DATE 7/28/2017
LOCATION Othello Family Clinic
See above
See above
See above