Cardiovascular Service Line Director, Wenatchee, WA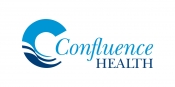 View the Website
Confluence Health
Director
Wenatchee, WA
January 8, 2018
Cardiovascular Service Line Director
Confluence Health in Wenatchee, WA is growing!
Confluence Health is seeking a Cardiovascular Service Line Director. As a member of the Confluence Health management team, the Cardiovascular Service Line Director (SLD) oversees the operations of Cardiology, Cardiothoracic Surgery, Cardiovascular Imaging, Electrophysiology, Interventional Procedures and Vascular Services and ensures the vision and strategy achieves excellence in all aspects of the cardiovascular service line. The SLD partners with Service Line (SL) Physician Director (dyad) to develop, implement, and manage all aspects of the medical practice to support the strategic initiatives of Confluence Health. The SLD promotes high levels of satisfaction with patients, providers, and staff by proactively addressing concerns through meaningful measures and interventions. They are responsible for patient care management, resource management, and fiscal management. Responsible to collaborate with inpatient partner to develop, implement and achieve SL goals.
Qualifications:
Required:
Bachelors' degree in Healthcare Administration, Business, or related field with 6 years relevant leadership experience.
Current Confluence Health employees may substitute 6 years of relevant experience; with 3 years of relevant experience, plus CHVS Leader certification.
Must have demonstrated excellent verbal and written communication skills.
Must possess strong computer skills related to Windows and MS Office.
Must maintain primary residence in the Confluence Health service area.
Desired:
Master's Degree in Health Administration or MBA.
Licensed Registered Nurse.
Lean Certification/trained.
Proficiency with Epic EHR.
Who We Are:
Confluence Health is an integrated healthcare delivery system that includes two hospitals and more than 40 medical specialties, to provide comprehensive medical care in North Central Washington. With over 270 physicians and 150 advanced practice clinicians, Confluence Health is the major medical provider between Seattle and Spokane. Our goal is to deliver high-quality, safe, compassionate, and cost-effective care close to home. Staying on the leading edge of healthcare innovation is important, so we invest in technology—to provide better care for our patients and allow our providers to operate at the highest level.
Our Mission:
We are dedicated to improving our patients' health by providing safe, high-quality care in a compassionate and cost-effective manner.
Our Vision:
To become the highest value rural healthcare system in the nation that improves health, quality of life, and is a source of pride to those who work here.
To Apply:
For a full job description and to apply on-line, go to https://www.healthcaresource.com/confluencehealth/index.cfm?fuseaction=search.jobDetails&template=dsp_job_details.cfm&cJobId=100012748. For more information about Confluence Health visit our website at https://www.confluencehealth.org/career-opportunities/. If you'd like to speak with a Recruiter directly, please email us at Joshua.Brack@confluencehealth.org.
See above
See above
See above