Licensed Clinical Social Worker, Klamath Falls, OR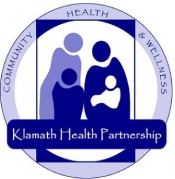 Klamath Health Partnership, Inc.
LCSW
Klamath Falls, OR
December 29, 2017
Position: Licensed Clinical Social Worker
Status: Exempt
Reports to: Medical Director
Location: Klamath Open Door
The Licensed Clinical Social Worker, as part of the primary care team, identifies, triages and manages patients with medical and behavioral health problems within the primary care setting. In addition, the Clinical Social Worker will provide skill training through patient education, and will consult with primary care providers to develop specific behavioral change plans for patients and behavioral health protocols for target populations.
Key Responsibilities
Work with primary care providers, in a consultative manner, to recognize, treat and manage mental disorders, psychosocial problems, and chronic emotional and/or health problems efficiently and effectively.
Conduct intake assessments of mental and behavioral conditions, and provide brief supportive counseling to the clinic patient when needed.
Assist in the detection of "at risk" patients and development of plans to prevent further psychological or physical deterioration.
Provide emergency telephone counseling services when necessary.
Refer the patient to an in-house counselor and/or psychiatrist as indicated.
Refer and coordinate care with community behavioral health specialists when necessary.
Teach care, prevention, and treatment enhancement technique to patients, families, and staff.
Maintain timely, accurate and appropriate records.
Desired Knowledge, Skills, and Abilities:
Masters in Psychology, Counseling, Social Work or related field.
Current Oregon State Licensed Social Worker or Licensed Professional Counselor.
Knowledge of behavioral medicine and evidence-based treatments for medical and mental health conditions.
Ability to make quick and accurate clinical assessments of mental and behavioral conditions.
Ability to work effectively as a team, interfacing with patients, primary care providers, consulting psychiatrist and mental health specialists, as well as with administrative and support staff.
Ability to exercise balanced judgment in evaluating situations and making decisions, and to handle difficult or confrontational situations in a calm, consistent, and equitable manner.
Please submit resume and cover letter along with KHP Employment Application to:
hr@kodfp.org
or deliver in person to:
2074 S. 6th St.
Klamath Falls, OR 97601
See above
See above
See above