Care Management Manager (Pediatrics), Scotts Valley, CA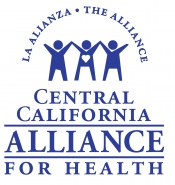 View the Website
Central California Alliance for Health
Manager
Scotts Valley, CA
December 14, 2017
Care Management Manager (Pediatrics)
ABOUT US:
Central California Alliance for Health (the Alliance) is a financially strong, award-winning, regional non-profit health plan established in 1996. We are a well-regarded and trusted partner in the community with over 20 years of successful operation. Using the State's County Organized Health System (COHS) model, we currently serve 350,000 members in Santa Cruz, Monterey and Merced counties. We work in partnership with a comprehensive network of contracted providers to promote prevention, early detection, and effective treatment, and to improve access to quality health care for those we serve. This results in the delivery of innovative community-based health care services, better medical outcomes and cost savings. The Alliance is governed with local representation from each county on our Board of Commissioners.
We are a value-based organization, guided by the following:
Culture: We strive for a respectful, diverse, professional and fun workplace.
Customer Service: Our customers' satisfaction is our highest priority.
Excellence: We value and continuously improve quality in our services.
Innovation: We leverage local talent to create solutions.
Integrity: We tell the truth and do what we say we will do.
Partnership: We collaborate with others for strong solutions.
Stewardship: We manage responsibly, and earn the trust of partners and regulators.
About the Position:
Reporting to the Care Management Director, the Care Management Manager (Pediatrics) oversees the Pediatric Case Management Program and serves as the organizational expert on pediatric health programs and services, including the California Children's Services (CCS) program. This is a new position at the Alliance, and will initially prioritize overseeing the design and integration of the CCS program to help move us towards a fully integrated Whole Child Model of services. The Care Management Manger (Pediatrics) will also be responsible for determining appropriate staffing levels, including co-located staffing, as well as workflows to assure a smooth transition of care for CCS-eligible children. The Care Management Manager (Pediatrics) will also maintain oversight and compliance with contracts and MOUs with our county partners to ensure coordination of care.
About the Team:
The Care Management Department is made of up Nurses, Care Coordinators, Social Workers, Registered Dieticians and Health Educators. Our team is collaborative, committed and fun. We work hard, promote learning and encourage each other's strengths in a professional and supportive work environment.
The ideal candidate for the position will:
Enjoy working by and to a set vision and mission
Embody expertise and passion for Pediatric Nursing and Case Management
Possess skill in building and overseeing new programs and departments
Be a strategic leader with skill in inspiring others
Form positive and collaborative relationships throughout the organization as well as external community and government agencies
To do all of this work successfully, we require the following:
Knowledge of:

Principles and practices of case management
Tools and techniques related to research, analysis, and reporting
Principles and practices of supervision and training
Tools and techniques related to program and project management
Utilization Management/Quality Assurance systems and procedures
Management Information Systems applications in health care systems

Ability to:

Organize and prioritize the work of others, delegate effectively, and follow up on work assignments
Act as a technical resource and explain regulations, processes, and programs related to area of assignment
Provide leadership and facilitate meetings

Education and Experience:

Current and unrestricted license as a Registered Nurse issued by the State of California, a Bachelor's degree in Nursing. (Note: Possession of a current and unrestricted license as Licensed Clinical Social Worker issued by the State of California may substitute for the Registered Nurse license and Bachelor's degree in Nursing).
Five (5) years of experience in a patient care setting, which included a minimum of two (2) years of experience supervising and training clinical staff, one (1) year of case management experience, and some experience in a care management capacity or any combination of education and experience which would provide the required knowledge, skills and abilities may be qualifying.
BENEFITS:
Medical, Dental and Vision Plans
Ample Paid Time Off
11 Paid Holidays per Year
401(a) Retirement Plan
457 Deferred Compensation Plan
Robust Health and Wellness Program
Fresh Fruit Delivery
Electric Vehicle Charging Stations
And many more!
For a complete position description and to apply online, please visit our careers website at https://www.ccah-alliance.org/careers.html
The Alliance is an equal employment opportunity employer. Qualified applicants will receive consideration for employment without regard to race, color, religion, sex, sexual orientation, gender perception or identity, national origin, age, marital status, protected veteran status, or disability status.
Applicants must be currently authorized to work in the United States on a full-time basis.
See above
See above
See above